Awards - Wine Spectator Highlights Eberle Winery for Paso Robles Rhones
Issue: April 30, 2008
"We are always looking for wines that offer good value. Now that the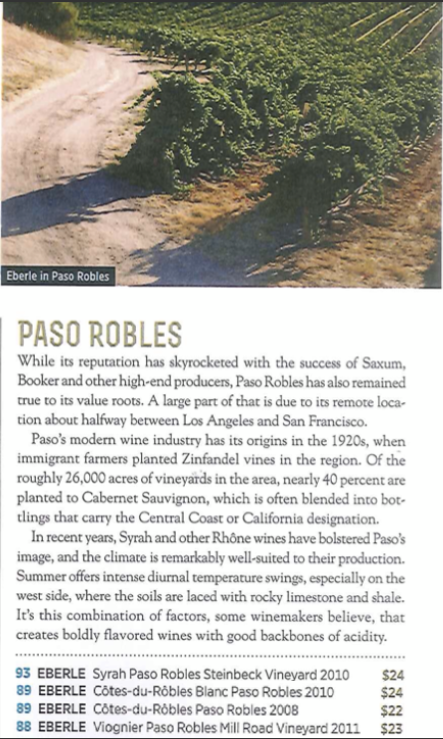 economy is apparently slowing down, we have been looking even harder than ever.
California makes most of the wine that Americans drink—nearly 65 percent, according to Impact Databank (a publication of M. Shanken Communications). In 2006, that amounted to 2.25 billion bottles. Yet uncovering great values from California has become more difficult than ever due to steadily increasing prices. For example, in 2007 (see chart below), we reviewed more than 15,000 new releases from around the world; the average price was around $39. In comparison, the average price of the 2,700 California wines we reviewed was around $42.
But this issue will help value lovers find gold in California."
« Back to Awards