The Paso Robles Pioneer
Pioneer, Gary Eberle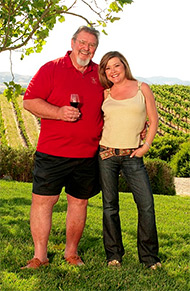 Gary Eberle grew up in a small town in Pennsylvania and went to Penn State on a football scholarship. After graduating with a Bachelor's of Science in biology, he attended Louisiana State University (LSU) where he continued his graduate work studying cellular genetics. While attending LSU, Gary developed an appreciation for wine and changed his academic path to become a winemaker. He traveled west to California to study enology at U.C. Davis where he received a degree in Enology in 1971 and then headed south to Paso Robles in 1973.
Gary launched his career as a winemaker and as the "Pioneer" of Paso Robles Wine Region by helping to establish his family's Estrella River Winery & Vineyards. In the late 70's, he decided to pursue his own project and acquired nearly 64 acres just down the road from Estrella River Winery. Shortly thereafter, Gary released his first Eberle wine, the 1979 Cabernet Sauvignon debuting the iconic boar logo, depicting the German origin of the name Eberle, meaning "small boar."
The Winery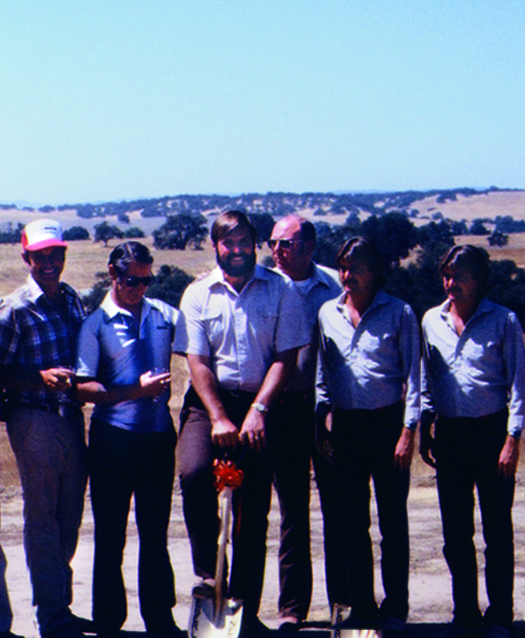 By 1982 the Eberle Winery production facility and tasting room were open for business and in 1991 Gary expanded underground, building the first wine caves in Paso Robles. Now, over 38 years later, Gary Eberle still greets guests daily with complimentary wine tastings, public tours of the production facility and 16,000 square feet of underground caves. They also play host to a variety of delicious and entertaining events held at the winery throughout the year.
The winemaker, chris eberle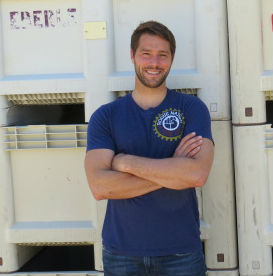 Chris returns to Eberle Winery after extensive winemaking experiences which spans six countries and fifteen vintages. He worked at Eberle Winery as the Assistant Winemaker for over three years from 2006 to 2009, and continued to expand his field of knowledge by working in many great wine regions around the world. From South Africa to Germany, then New Zealand, Australia, and France, Chris is ready and excited to bring what he has learned back to Paso Robles. "From the vineyards to the caves to Gary & Marcy and the crew, this is like coming home. I always knew I'd be back."
His education includes a Bachelor of Science in Agricultural Business; focus on Marketing and a minor in Viticulture from Cal Poly. He also completed a diploma in enology from Washington State University.