The Poodles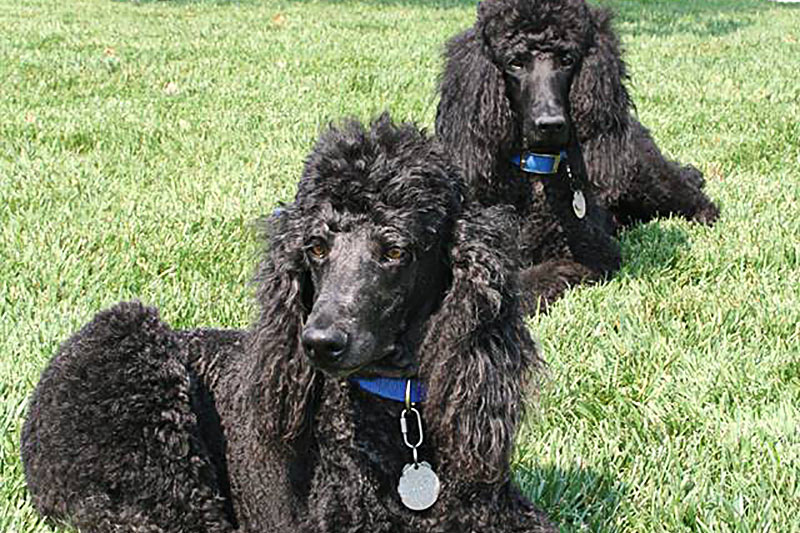 Standard Poodles
There have always been Standard Poodles at Eberle Winery, and all of them have been named after grapes. The current furry representatives, Sangiovese and Barbera, lovingly greet over 150,000 winery visitors each year. And if they could talk, they would certainly explain how Gary, a crushing defensive tackle in his college days at Penn State, came to love the breed:
"Mom had a black Standard poodle when I was a kid. I have an old photograph of me on the front steps of our house with Shuff. Later, I had a few Irish Setters, and I apologize to Setter lovers, but those dogs were just not as sharp as Shuff. After I opened the winery, I got my first black Standard and named her Canelli. She was MY dog, and she was my best friend for 12 years; God I loved that dog. When she passed in 1992, I knew that this was the breed for me: smart, loyal, social, always making the list as one of the best dogs in the world. That's why breeders now cross poodles with every other dog in the book. For me, I'll just stick with the Standard, no reason to change after 39 years."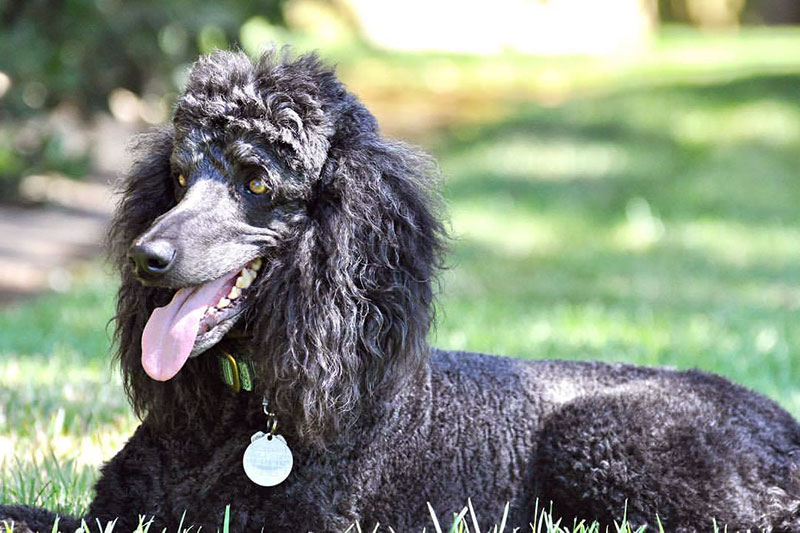 The Eberle Standards are the true mascots of Eberle Winery. Definitely more friendly than wild boars, the Standards have been featured in books, newspapers, magazines, dog calendars, websites and more. They have a following. And no wonder. Who else would put up with being adored, loved, fed and photographed nearly every day of the year? (Like the tasting room staff, they do get Thanksgiving and Christmas Day off.)
It's a tough life living on the Eberle vineyard, but as majestic and royal Sangio and Barbera are, they're just part of our family.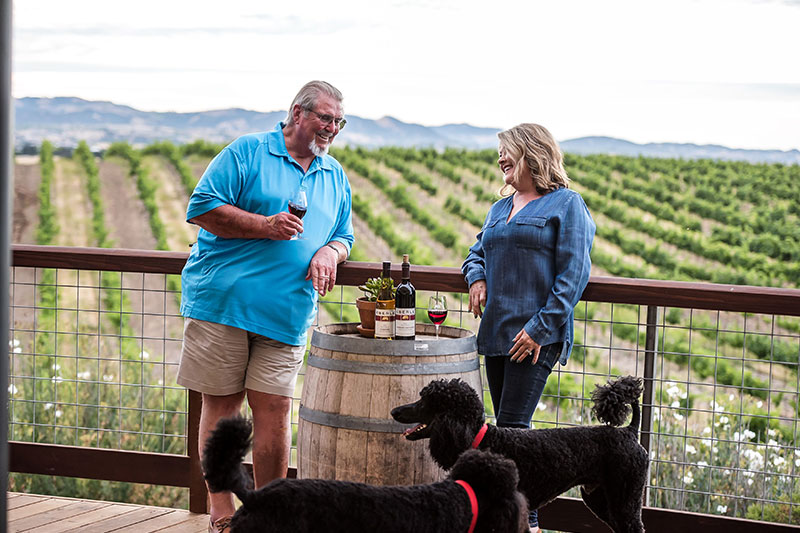 Eberle Winery is dog friendly. Please do not leave your pets in your car. Dogs on a leash are welcome on the grounds and inside the winery for tasting and cave tours. Water and treats are also available.
Please take time to see our poodle memorials located at the entrance to our winery. All were family members. Many left too soon.