Upcoming Events
Winery Events Flyer - Fall & Winter
Featured Event
Harvest Wine Fest Winemaker Dinner in the Caves
We are extremely honored to welcome celebrated chef and cookbook author Lou Rook III of Annie Gunn's in Chesterfield, MO. Chef Rook has been a dear friend of the Eberles for years, and if you have been lucky enough to try his food, you know how amazing his meals are.
Aug 17
6:30pm
Eberle Estate Vineyard
More Info
Dine in the Vines
It's one of the most romantic dinners we do each year…pull out the tables and the twinkle lights and dine in the vines in the Eberle Estate vineyard. This year's event features one of Paso's most sought-after chefs—Jacob Lovejoy of love.joy.eat. He has established a reputation for diversity, flavor and simplicity in his cuisine and enjoys the challenge of using local ingredients in ways that showcase what the Central Coast has to offer. This event is sold out and wait list only. Please call our events staff at ...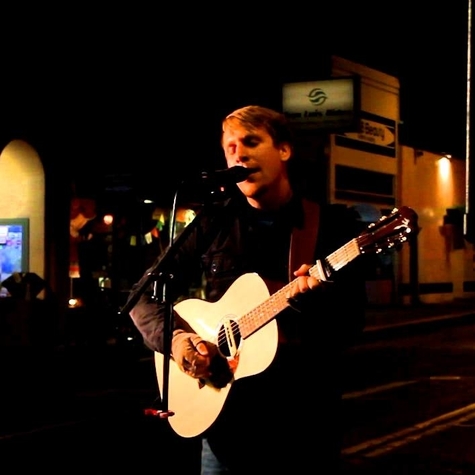 Aug 17
12 to 4pm
Vineyard Deck
Saturdays on the Vineyard Deck at Eberle Winery ~ Live Music and Food
Enjoy live music by Loren Radis and delicious fixings from the Greasy Weiner!
Sundays on the Vineyard Deck at Eberle Winery
Enjoy live music by Kenny Taylor! Listening to Taylor's music is a euphoric experience with music that ranges from relaxing, soulful and heartfelt to a upbeat danceable pop hits.
Sep 23 to Oct 3
2019
Canada and New England
More Info
Splendor of Fall on the Eastern Seacoast
Gary and Marcy Eberle graciously invite you to join them aboard the Regent 7 Seas exclusive small yacht M/S Navigator from September 23rd – October 3rd, 2019.
Harvest Festival Weekend
Celebrate Harvest Festival in Paso Robles with a lovely weekend filled with wine, live music, & food at Eberle Winery!
Oct 25 to Oct 27
5-9pm
Eberle Caves
More Info
Eberle's Haunted Caves
Join us for a spooky weekend at Eberle Winery. We transform our 16,000 square feet of caves into a Haunted Cave filled with surprises and scares around every corner. $5pp - All proceeds from ticket sales are donated to the Paso Robles Youth Arts Foundation.
Oct 31 to Jan 5
Sensorio 4380 Highway 46 East, Paso Robles
<
More Info
Field of Light at Sensorio - Promo Code for General Admission Tickets: EBERLEGA
Internationally-acclaimed artist Bruce Munro will premier his largest artwork to date—an enormous multi-acre walk-through installation—at Sensorio in Paso Robles, California beginning May 19, 2019.
Oct 31 to Jan 5
Sensorio 4380 Highway 46 East, Paso Robles
<
More Info
Field of Light at Sensorio - Promo Code for VIP Tickets: EBERLEVIP
Field of Light at Sensorio will use an array of over 58,800 stemmed spheres lit by fiber-optics, gently illuminating the landscape in subtle blooms of morphing color that describe the undulating landscape. Dine on the private VIP terrace with the best view of the Field of Light! Customize your picnic dinner at checkout which will be ready for pick-up at the Airstream bar located at the VIP terrace when you arrive!
Concert in the Caves: Music by Annie Bosko
Country music will fill the caves when Annie Bosko joins us this fall!
Holiday Black Tie Dinner in the Caves
Celebrate the holidays at Eberle Winery as we propose a toast to the season with a Black Tie Dinner in the Wild Boar Room of the Eberle Caves. Enjoy an amazing five-course dinner as you create memories that will last far beyond 2019.
Concert in the Caves: Music by Chris Pierce
It's a Blues Christmas with Chris Pierce!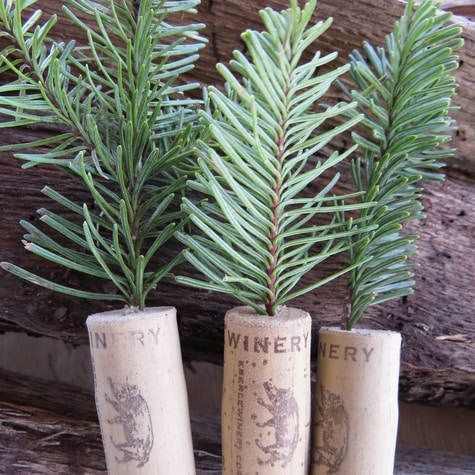 Dec 14
12-4pm
Eberle Winery
Holiday Open House
The wineries of Highway 46 East kick off the holiday season with an annual Holiday Open House. Stop by Eberle Winery for Gary Eberle's famous BBQ Bites and an array of appetizers. Special tastings in the caves and hot mulled wine accompany the lovely carols of the Jingle Belles. It's the perfect chance to grab your stocking stuffers, gifts and wine from our tasting room gift shop. Mark your calendars now for this festive event!
Sep 13 to Sep 20
2020
Ireland, Cornwall, & Dorset
More Info
Ireland, Cornwall and Dorset
Gary and Marcy Eberle invite you to discover the magic and beauty of Ireland, Cornwall and Dorset aboard the luxurious intimate French yacht, the Ponant Jacques Cartier. A themed cruise based on Alain Ducasse gastronomy with cooking demonstrations, fine wine tastings and a gala dinner.