The Caves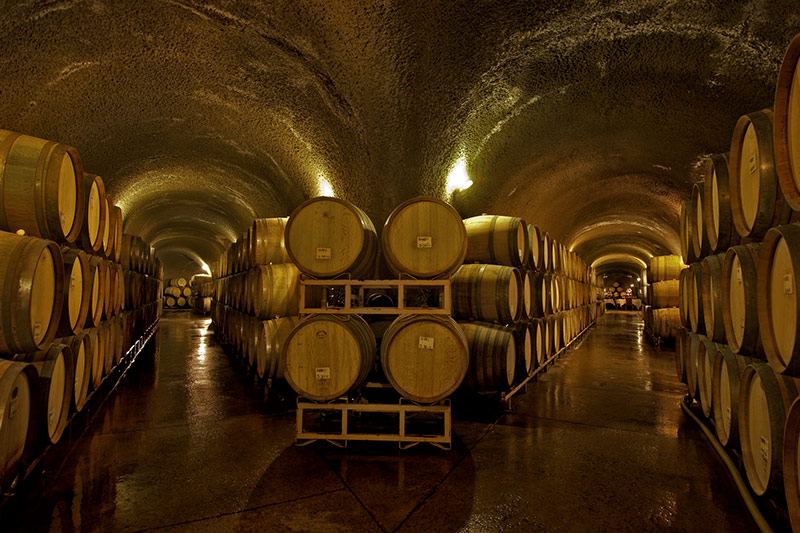 The Caves
One of the most unique aspects of Eberle Winery are the underground caves. In 1996, Eberle Winery unveiled 8,000 square feet of underground caves, fulfilling the need for more storage space while providing an ideal naturally cool and relatively high humidity climate for the wine barrels. The clear success of the initial caves inspired the decision to dig even further. By the end of 1999 the caves were extended, completing a grand total of 16,800 square feet of winding tunnels beneath the winery. The distance from the surface to the caves below is an average of 30 feet with 12-inch thick reinforced concrete walls which helps maintain a natural average temperature of 60 degrees year around. The caves are home to our VIP tasting cove, as well as the Wild Boar Room where winemaker dinners and private events are held.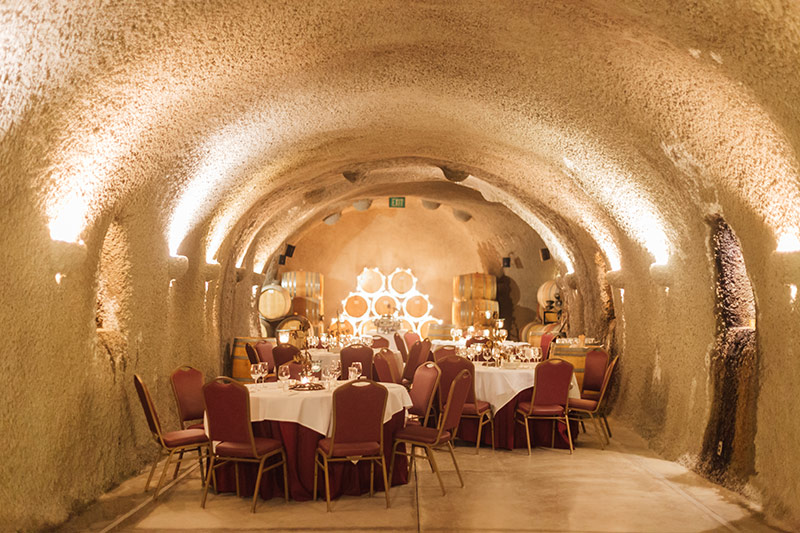 The Wild Boar Room
"The Wild Boar Room" located in one arm of the caves is an elegant way to celebrate a special occasion or to dine at one of our winemaker dinners. Our full-service kitchen above ground enables us to provide first class meals from renowned chefs both near and far to create their culinary delights with guests of Eberle Winery. The Wild Boar Room is also available for special occasions and weddings. Visit our Events Page to find out more. The perfect venue for a romantic candlelight lunch or dinner. Wedding showers, baby showers, and corporate events are brought to life in this venue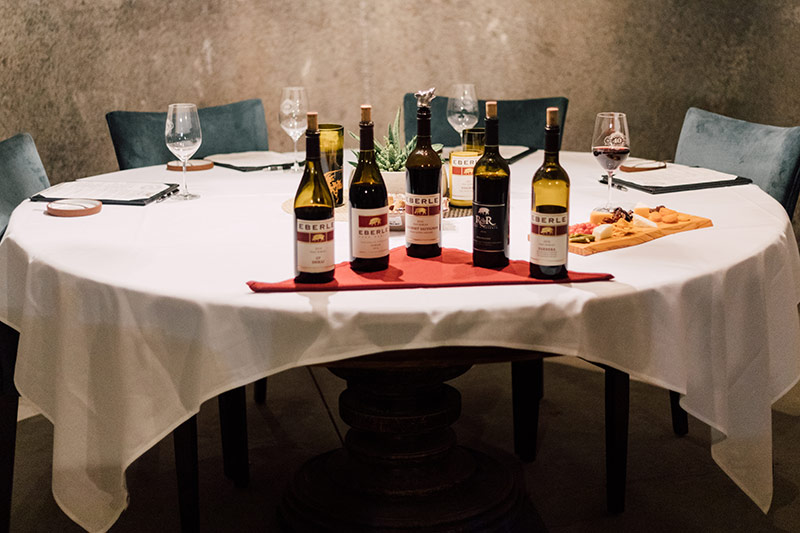 Eberle VIP Room
Eberle's VIP Room is in one of the nooks within the caves and is an ideal setting for an intimate tasting experience for up to eight guests. Accessible by reservation only, the private VIP tasting and tour includes a private tour of our 16,000 square feet of underground caves, one on one interaction with one of our knowledgeable tasting hosts, an artisan cheese plate paired with Eberle's wines, all in the ambiance of the caves.